WordPress & Divi courses
for web designers
/* with Ania Romańska */
We teach beautiful, functional, responsive web design for Divi and WordPress. Our courses will help you perfect your Divi workflow, learn the practical rules for designing gorgeous websites, and build powerful CSS skills to gain creative freedom and confidence.
It's not always easy, we get it!
Building websites can be frustating. Does this sound familiar?
You're tired of wasting time looking for solutions in tutorials and spending hours trying to fix every little bug on your site.
Your clients get back to you for endless tweaks and edits on a single project, saying that it's not exactly what they had in mind.
You love challenging web design projects and want to up your game to feel confident in your skills, completing projects you can be proud of.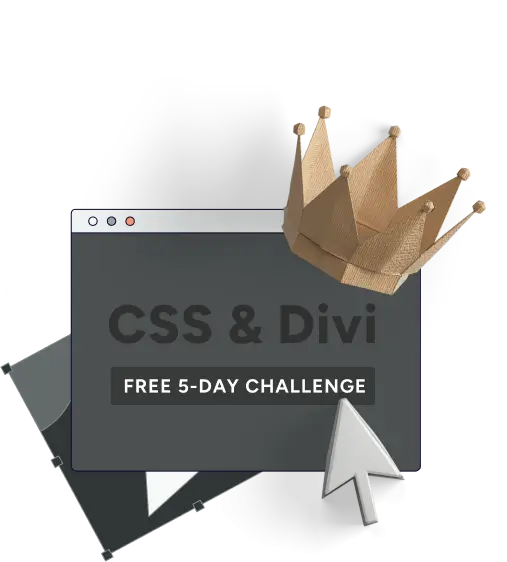 CSS beginner? Start here!
Join our free 5-Day CSS & Divi Challenge
If you ever thought about learning CSS but put it off, this challenge is for you. It's a 5-day mini course that will help you build strong CSS foundations in a fun and easy way - for free. The challenge consists of short video lessons and fun tasks to complete every day. By the end of it, you will know how to read CSS, how to troubleshoot it, and you'll be ready for another coding challenge!
You're in the right place if…
…you want to earn more
Web design is a competitive field. While web design pros often make over €10.000 per website, beginners struggle to land well-paying jobs. Good news is, the better skills you have, the higher prices you can quote. With our flagship course, Divi Stylist Academy, you can go from beginner to pro within twelve weeks. The course is structured to teach you everything you need to know in the shortest time possible.
…you want to design websites with confidence
Have you ever felt uncertain if you could complete a project? Did you feel lost, confused, or like an impostor? Our courses will give you the fundamental skill set every web designer needs to work with confidence. You will learn how to troubleshoot any issues on your own, how to use custom code, how to build pixel-perfect websites - and so much more. You will feel confident in your skills and ready for new, exciting challenges.
…you want creative freedom
If you've ever had an excellent idea for a website only to realize you didn't know how to carry it out - our courses are for you. Especially if you use Divi, because the Divi Theme, while versatile, has limits. If you don't know CSS or jQuery, Divi's limits will be your limits. Our goal is to help you free your creative powers, so you can design the websites you want without being thwarted along the way.
"

I learned so much! And now I can really do websites and things I want, in the way I want them to be. Not only what Divi makes possible, but what I think is best.

"
"

It was exactly what I imagined. Ania is a very good teacher, funny, straight to the point and very warmhearted. I learned an insane amount of new things in a very short time.

"
Claudia Katharina Schäfer
"

It has been transformational for my work as a web designer. I have learned so much about CSS, some jQuery, but also all the functions of Divi and the web designing process. It has changed my capabilities and my confidence. It's all much easier now.

"
Ready to transform your web design skills?
Join Divi Stylist Academy, the only course teaching beautiful design and custom coding for Divi
Divi Stylist Academy
has it all: seven learning modules packed with video lessons, additional resources, layouts, and more; a
dynamic learning environment with live Q&As and in-depth web design walkthroughs
; a vibrant, exclusive community of fellow students and alumni who love to share inspirations, knowledge, and feedback. The lessons are structured into an efficient and fun journey, giving you the quickest possible route to becoming a professional web designer.